Yoga for Children, Teens & Adults with Amy Zambrano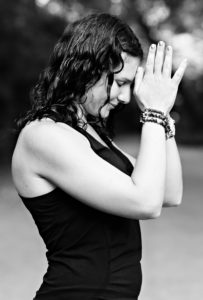 Amy's Yoga empowers the mind, body and breath connection to maintain a healthy well-being. Amy's Yoga builds strength, flexibility, and balance both physically and mentally. Classes are designed to promote movement and mindfulness for all ages and all abilities. Students learn tools and techniques to take their yoga off the mat and into their everyday life for academic, athletic and personal success to reach their full potential!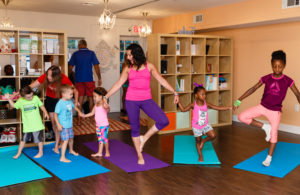 Benefits of Yoga:
Increases strength, flexibility, coordination & balance both physically & mentally
Enhances focus & concentration for academic & athletic success
Strengthens the immune system
Improves sleep patterns
Inspires positive thinking
Boosts memory and brain power
Enhances self confidence
Reduces anxiety, stress and worries
Breath and body awareness
Breathing tools & techniques to feel more peaceful in any situation
Connects the mind, body and breath to maintain a healthy well being!
Join Amy's Yoga and release your creativity on the mat for a fun practice that includes movement and mindfulness through the asana (yoga poses), yoga games, singing, dancing, meditative arts and crafts and more! Get inspired to reach your full potential both on and off the mat! ALL ages and ALL abilities are welcomed!
Amy's Yoga offers:
Kids Yoga
Teen Yoga
Yoga for Special Needs (Children/Teen/Adults)
Yoga for Young Athletes
GLOW-GA (Glow in the Dark Yoga)
Family Flow Yoga
Mommy & Me Yoga
Baby Buddha Yoga
Pre-Natal Yoga
Smart Yoga for the Classroom
Smart Yoga for the Office
Smart Yoga (Adult Yoga)
Restorative Yoga
Chair Yoga
Birthday Parties
Yoga for Non-Profit Organizations (Churchs/Girl Scouts/Boy Scouts etc.)
Yoga for Special Events: Vino Vinyasa (wine & yoga) Prana & Pajamas (Meditation & relaxation)
Private individual or group lessons
Please contact Amy at 732-822-1617 or amysyogabilities@gmail.com for more info! Namaste!