Yoga/Mindfulness/SEL for Children, Teens, Educators and Families with Amy Zambrano, Youth Yoga Expert!

Check out the NEW Virtual Learning Materials for Yoga/Mindfulness/SEL! Check back often as new material will be uploaded!!!
Amy was a virtual presenter for the New Jersey Department of Education's Digital Professional Learning Series:
Virtual Bookings for the 2020-2021 School Year are open until July 15! Contact Amy today if you would like to book her for Social Emotional Learning, Field Trips, Assemblies, Brain Breaks, Professional Learning, Mindfulness, Yoga and more! (In person bookings locally, nationwide and globally will resume once the quarantine is complete as Amy follows the CDC Guidelines for the health and well being all of students!) Until then, contact Amy for virtual sessions: amyzambranoyoga@gmail.com
For more of my digital resources check out my Published Blogs and Magazine articles: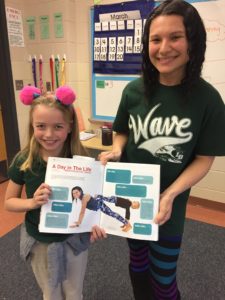 Amy has been featured in the spring 2019 "Goddess" issue of NY Yoga +Life Magazine, entitled: "A Day in the Life: Working in Wellness with Amy Zambrano": Click here to download the issue for FREE:  https://www.nyyogalife.com/digital-issue
K-Deer Website: https://www.k-deer.com/blogs/news/back-to-school-yoga-tools-with-amy-zambrano
Plymouth Rock Teacher's Lounge: https://plymouthrockteachers.com/5-ways-yoga-can-bring-effective-sel-to-your-classroom/
Plymouth Rock Teacher Feature: https://plymouthrockteachers.com/teachers-of-nj-bringing-peace-and-self-awareness-to-long-branch-students-through-yoga/
Shine 100 Women of Long Branch 2016: Amy was featured as #80 in the "Shine 100 Women of Long Branch" photo exhibition because of her dedication to her Long Branch Community with pioneering her Yoga Programs to the city!
Amy's Yoga empowers the mind, body and breath connection to maintain a healthy well-being. Amy's Yoga builds strength, flexibility, and balance both physically and mentally. Classes are designed to promote SEL, movement and mindfulness for all ages and all abilities. Students learn tools and techniques to take their yoga off the mat and into their everyday life for academic, athletic and personal success to reach their full potential!
Join Amy and release your creativity on the mat for a fun practice that includes movement and mindfulness through the asana (yoga poses), yoga games, singing, dancing, meditative arts and crafts and more! Get inspired to reach your full potential both on and off the mat!
Amy's Yoga offers:
Kids & Teen Yoga
Yoga for Special Needs (Children/Teen/Adults)
Yoga for Youth and Adult Athletes
Yoga Camps
GLOW-GA (Glow in the Dark Yoga)
Family Yoga
Pre-School Yoga
Yoga for the Classroom
Yoga for the Office
Yoga for Professional Development in the Education field
Restorative Yoga
Chair Yoga
Birthday Parties
Yoga for Non-Profit Organizations (Churches/Girl Scouts/Boy Scouts etc.)
Yoga for Special Events
Yoga Workshops for Yoga Teacher Training Programs
Please contact Amy at amyzambranoyoga@gmail.com for more info!