Namaste! During these uncertain times, one thing is certain: You ALWAYS have your breath! Each week I will offer Students, Educators and Families a variety of Yoga & Mindfulness activities that connect to a competency in the CASEL Framework for Social Emotional Learning! This is a free resource to support everyone's mental health during a time when anxiety and stress levels may be higher than usual.
Implementing these activities as Brain Breaks, or part of your family's Daily Routine, from a Morning Meeting, while you are doing Household Chores or before Bedtime! No mat is required! All you need is an open mind and open heart!
Week 4 (April 6-10) : Relationship Skills
What are Relationship Skills? Relationship Skills are the ability to maintain healthy relationships with yourself and others. This skillset includes active listening, effective & clear communication, eye contact, negotiating conflict peacefully, asking for assistance when needed, cooperating with others, and having empathy for yourself and others while working together. Teamwork makes the Dream Work!
Breathing Exercise: Firework Breath
In a comfortable seat (or standing) open your arms wide (similar to the letter "T") as you inhale (breathing in):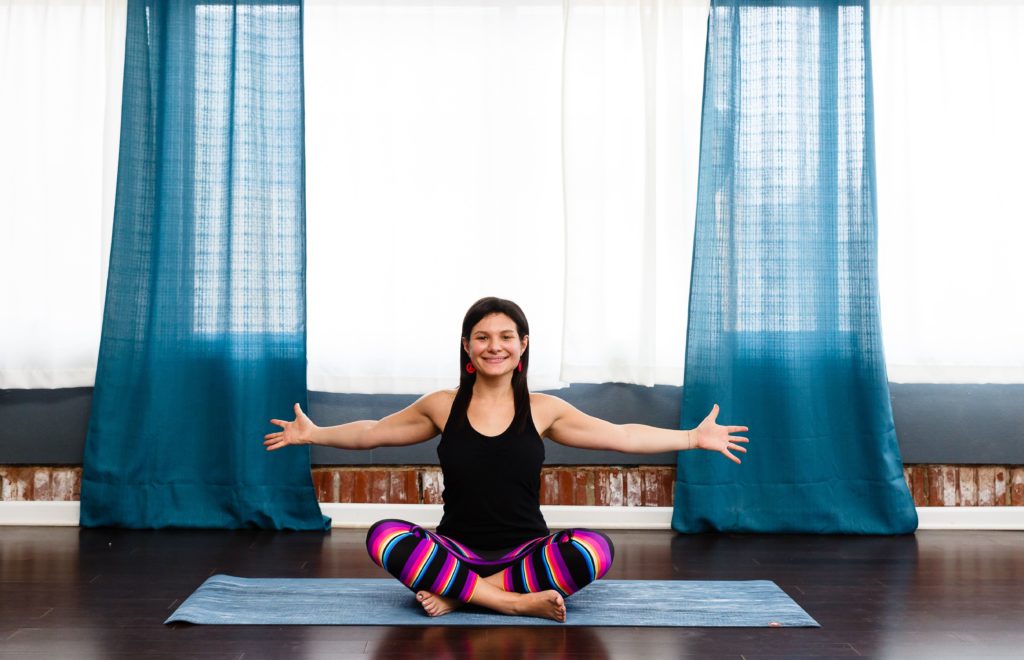 On the exhale, as you breathe out, let out a big "HA" as you bring your arms in (similar to giving yourself a hug)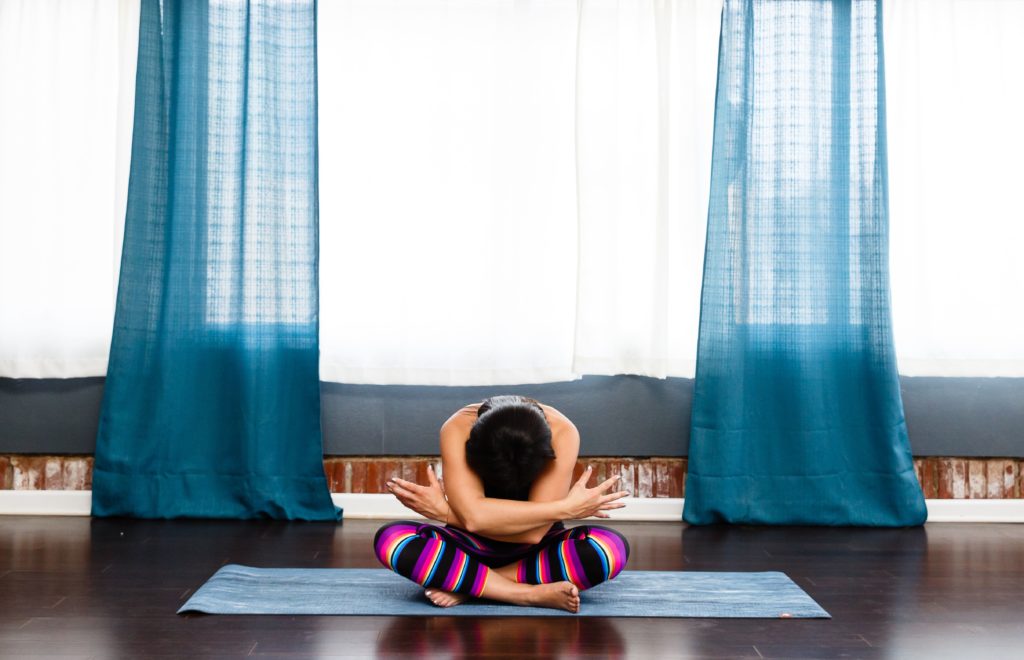 Repeat this Firework movement! This is a Power Breath that clears out anything in the way of your focus and gives you more energy, stamina and concentration! Light up like the fireworks on the 4th of July!
Mindful Movements of the Week: RESTORATIVE YOGA
Whether your new or seasoned to Yoga Asana (movement), the following 5 RESTORATIVE poses bring the Sympathetic Nervous System (Stress/Fight/Flight) to the Parasympathetic Nervous System (Calm/Rest/Digest). These poses help to soothe the nervous system and can be very grounding during this time.
Do all 5 together, mix them up or just Stop, Drop and Yoga and strike a Pose! A Pose a day keeps the doctor away!
If you do not have Yoga Props at home, create your own! Use blankets, towels, pillows, furniture, the wall or anything else to design your relaxation! The props allow the body to fully reset itself with their support.
Challenge: Show off exploring these poses around the house! Stay connected to our Green Wave Community by using the Hashtag: #LBfamilyYoga and Tag Amy @amyzambranoyoga
RESTORATIVE YOGA
Easy Seat: Adding musical instruments to this posture is great to include Mindful Listening. You can also practice this pose with your hands in a Mudra (hand yoga) or just keep them on the knees.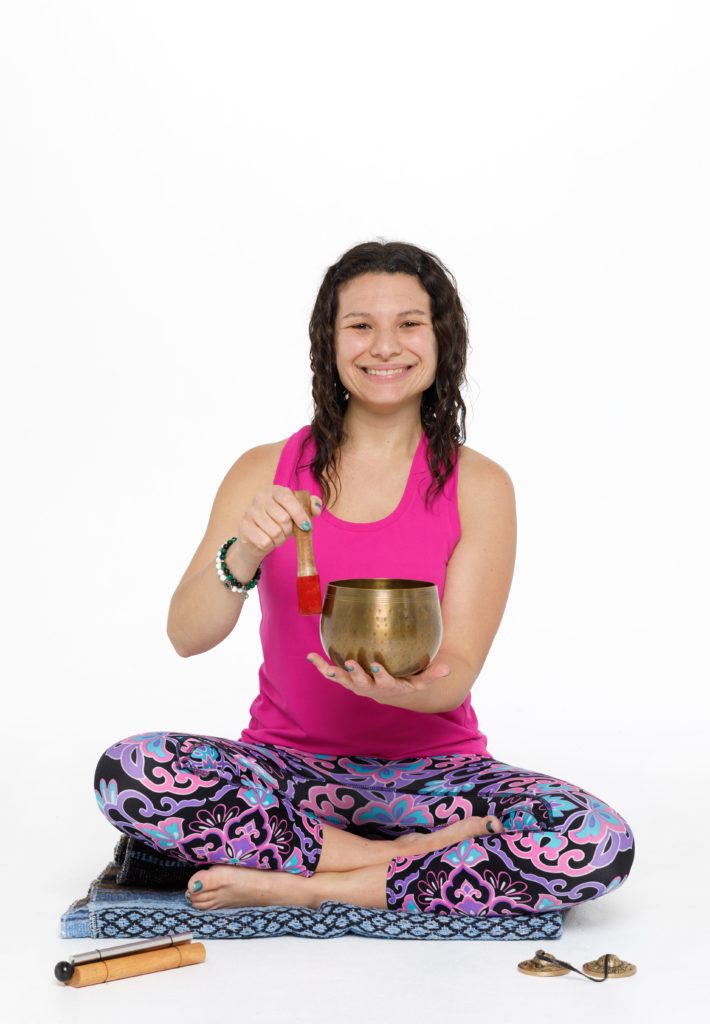 Supported Child's Pose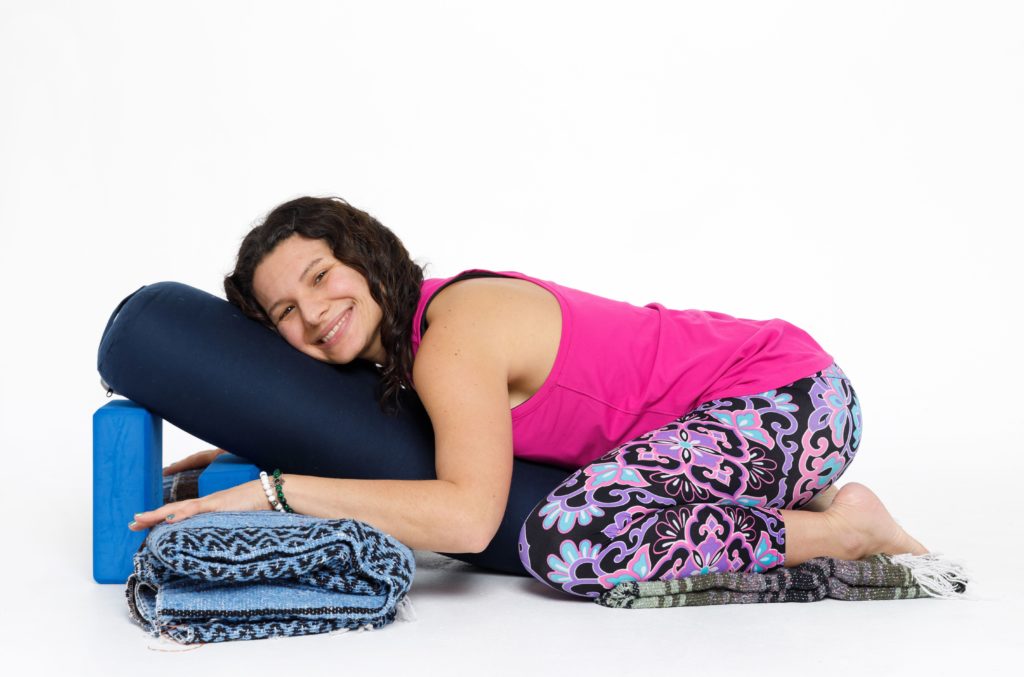 Reclined Butterfly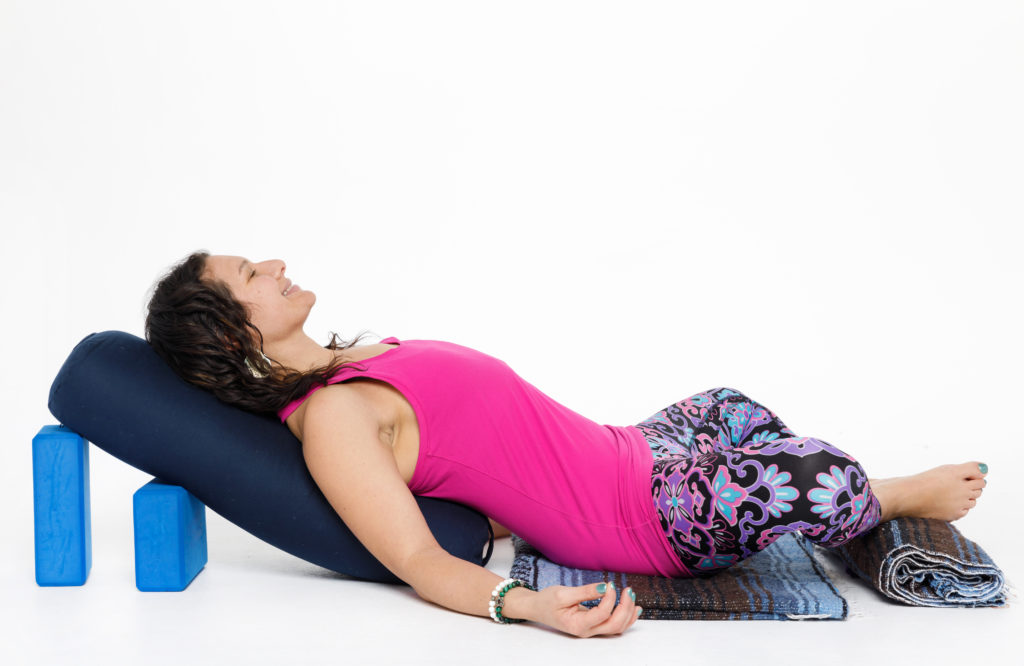 Waterfall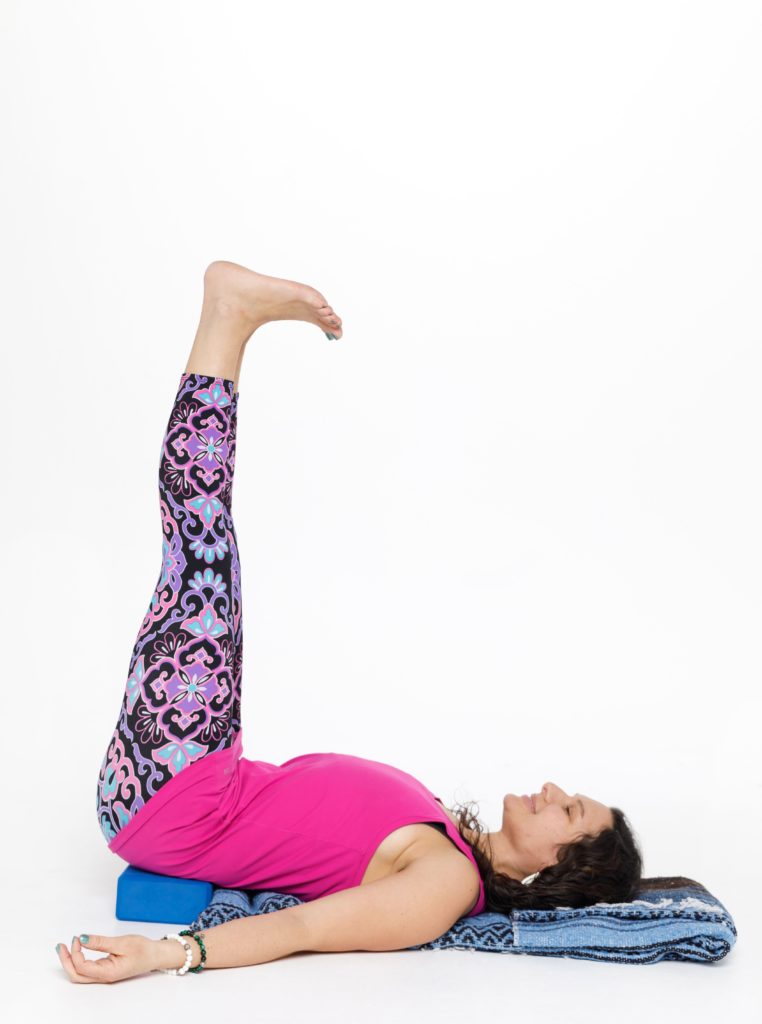 Savasana (Relaxation Pose)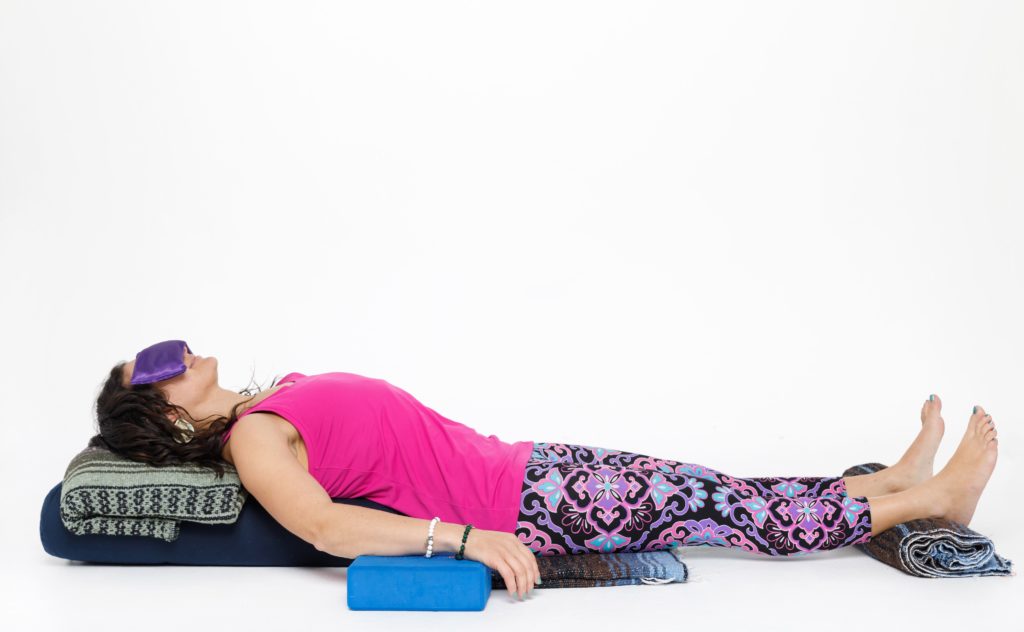 Mindful Mudra: Lotus Flower
Bringing your hands together, allowing the heal of the hand, thumbs and pinky fingers to connect to create a flower shape. This Mudra reminds us of our internal courage and motivation ourself! The Lotus Flower blossoms from the Mud. It learns to be at EASE in Muddy Water. The Lotus reminds us that when there's no mud, there's no lotus. We need to TRUST that the murky water that we are treading in, is only going to transform our body, mind and hearts to be our full potential.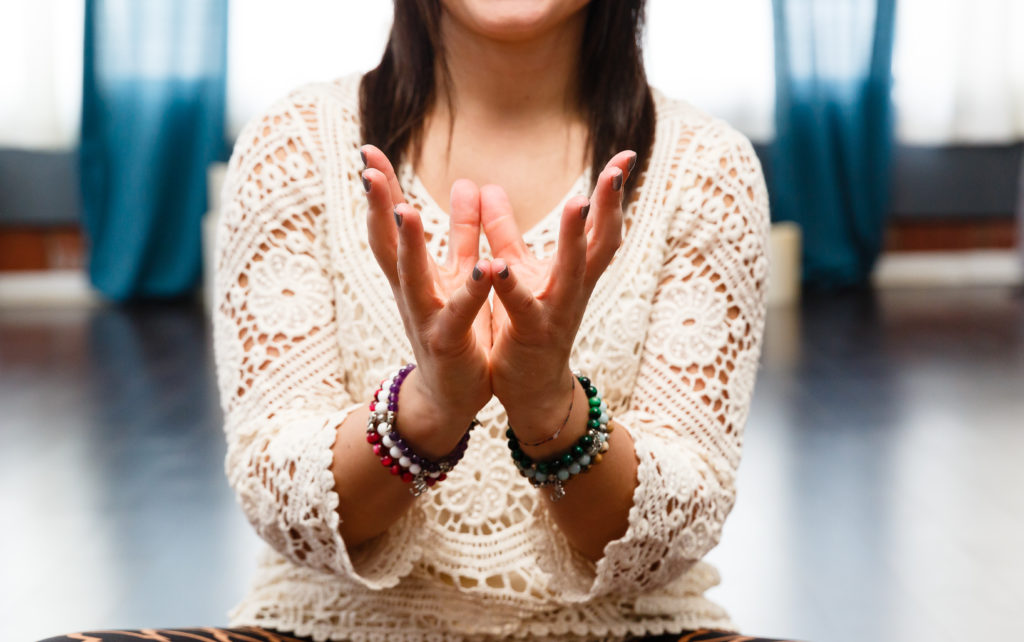 Healthy SELfie Activity: This week we will be focusing on the Relationship with our SELF! We will learn Ayurvedic techniques to cultivate a healthy self relationship with a variety of Self Care Practices. I will share a variety of ways to care for your body from the inside and out with simple healthy Yoga Food recipes and Yoga Spa activities. The word "Healthy" can be broken down into: HEAL THY SELF. Learn healing techniques to bring your body back into balance from DIS-ease and into EASE! Stay tuned as activities will be uploaded daily!
Yoga Food Recipes: http://amysyogabilities.com/yoga-food-recipes/
Yoga Spa Recipes: http://amysyogabilities.com/yoga-spa/
Meditation Relaxation: Positive Affirmations and Sanskrit Mantras
"OM MANI PADME HUM": I am the Jewel in the Lotus Flower
Say this MANTRA with the Lotus MUDRA for extra confidence, courage and calm!
Self Care begins in the MIND! Are you being kind to yourself with how you speak to yourself with your thoughts? Can you change a Negative thought into a Positive one? This is the root of Self Care, with HEALTHY mental self talk! Mantras are powerful words that resonate with our vibration. Try repeating these Mantras daily in your routine to cultivate Positive Power! You can also write down your Mantra and hang in on the fridge, or somewhere where you will consistently see it!
Other simple Positive Power Mantras:
I AM STRONG
I AM KIND
I AM SMART
LET IT GO
I CAN DO THIS
Remember to take a Brain Break at least every hour or as often as needed! Wash your hands, drink lots of water, move your body! In yoga, we practice "Saucha" which means cleanliness: Cleanliness with our body, as well as our thoughts! Limit exposure to the Media & Social Media for current events. This becomes a mindfulness practice of Self Awareness.